Introduction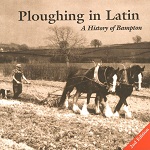 The Bampton and District Local History Society aims to record and investigate the physical and social history in the Bampton area. Our programme of meetings is primarily focussed on specifically local subjects, with an emphasis on seeking out Bampton's history 'on the ground'. We do undertake specific projects and will aim to record their proceedings here online, as well as build up a physical archive.
Bampton is on the east side of the Lake District near Shap and Penrith in Cumbria, England, UK - map. Our area primarily includes Bampton, Bampton Grange, Burnbanks, Rosgill, Butterwick, Knipe and Mardale. Nearby areas include Shap, Swindale, Helton, Whale and Askham.
We have produced two books: "Ploughing in Latin" and "Cast Iron Community". These are available for purchase locally or by mail order as described below.
Tinclar's Library is sited in Bampton Grange - this is usually open the first Monday evening of every month.
Christmas Quiz at Haweswater Hotel
Join us on Tuesday 5th December at 7.30pm at Haweswater Hotel for the great Christmas Quiz
£5 to include a light supper
Meet at the Memorial Hall at 7pm for car share
Download the poster
Everyone welcome!
Rainfall Recording in Swindale
Marion Drinkwater recounts how she recorded the rainfall in Swindale from 1980 to 2013. Read more
'When the War Is Over' book by Barbara Fox
Barbara Fox's new book describes the second world war experiences of her mother Gwenda and uncle Douglas as evacuees in Bampton. Read more
'Widewath and its Buildings'
John Garside has compiled a fascinating report after a BDLHS visit to Widewath in May 2013.
Download the 'Widewath and its Buildings' report (3MB PDF)
'Commons Stories' - a report on the history of Bampton Commons
This report on the history of Bampton Commons was compiled following the University of Lancaster 'Commons Stories' Cumbria workshop held in November 2012. Local historians, commoners, and other local people from Bampton attended the workshop and subsequently they provided a valuable platform for the research. The aim was to discover how Bampton commons had changed since 1900 in their use, appearance and governance with an emphasis on oral as well as documentary evidence.
Download the 'Common Stories' report (1.5MB PDF)
"Ploughing in Latin: a history of Bampton". 2nd edition, 2012. £14.95
Ploughing in Latin, highly successful and award winning in its 1st edition sold out. Steady demand encouraged us to produce a 2nd edition, bringing the story of Bampton up-to-date. It is available by mail order from:
Bryham House, Low Knipe, Askham, Penrith CA10 2PU - contact us. One book £17 inc P&P to the UK. Cheques should be made out to "BDLHS". Or from: Bampton Village Stores, 01931 713351.
---
Meetings Programme 2017-2018
Unless otherwise indicated, meetings commence at 7.30 pm and are held in the Bampton Memorial Hall. Members £1, Visitors £3.
Tuesday 3rd October 2017

'Undefiled by the Intrusion of Bad Taste' A Few Early Impressions of Haweswater talk by Dr Christopher Donaldson, University of Lancaster
Followed by refreshments and AGM. Everyone welcome

Tuesday 7 November 2017

The Carlisle Ship Canal - David Ramshaw

Tuesday 5 December 2017

Your local history quiz - poster

Tuesday 6 February 2018

LIDAR - New light on Archaeological Sites - Joe Ridley

Tuesday 6 March 2018

Dry Stone Walls and Landscape History - Angus Winchester

Tuesday 1 May 2018

Guided walk of Shap prehistory sites - Patrick Neaves
In addition, during January 2018, we will be arranging an informal 'fireside' session where people will be invited to bring photographs and other momentos describing life in Bampton.
---
Cumbria County History Trust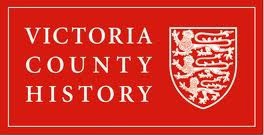 The Society is a Member of the Cumbria County History Trust and members of the Society are actively involved in its work. The Trust was launched in May 2010 to coordinate and gather resources for the Victoria County History of Cumbria project, a collaborative community project created to research and write the histories of all parts of Cumbria, and to make historical information generally available, within the framework and standards of the Victoria County History of England.
The aim is to initiate a step-change in the awareness and understanding of Cumbria's local historical heritage, by harnessing the enthusiasm for local history which exists widely across Cumbria, and pooling expertise with a view to eventually producing a series of 'big red books', covering every parish and township in Cumbria.
The Cumbria County History Trust is a charity which any interested individual, history and heritage society, museum, or commercial organisation can join.
Full details can be found on the Trust's website, www.cumbriacountyhistory.org.uk.
---
"Cast Iron Community" book - a History of Burnbanks, Haweswater
Published in December 2006, this book is the culmination of our Burnbanks project, our record of the Haweswater dam-builder's settlement at Burnbanks. The book is available for £12 + P&P:
Mail order. One book £14 inc P&P to the UK. Please send cheques made out to "BDLHS" to:
Bryham House, Low Knipe, Askham, Penrith CA10 2PU - contact us
First prize at the Lakeland Book of the Year 2007 in the Business and Industry section
"Cast Iron Community" was awarded first prize in the Business and Industry section of the Lakeland Book of the Year 2007 competition at a special literary luncheon held at the Langdale Chase Hotel, Windermere on Tuesday June 26. Bob Dickman (President), Jane Gregg (Editor) and Pat Garside (Burnbanks Project Coordinator) received a gold framed certificate and cheque for £125 on behalf of BDLHS.
Pat Garside said later: "Heartfelt thanks to all of you who participated in the Burnbanks project and whose contributions helped us to produce the prizewinning 'Cast Iron Community'. It was a sustained community effort that enabled us to tell the remarkable story of Burnbanks."

The competition was organised by Cumbria Tourism and celebrity author Hunter Davies.
---
Bampton Tithe Map
The Bampton Tithe Map of 1838-9 and its apportionment schedule shows how much tithe was due from each farmer each year. The Tithe Map parchment originals are very large and delicate - one is kept in the Kendal Record Office and another in the National Archive at Kew, London.
In a recent project using an Awards for All grant, Bampton and District Local History Society transcribed the tithe map entries into a database - view the tithe map agreement, schedule and database online.
August 2007: We have just updated the tithe map database with an extra field containing current property names. This information was painstakingly collected by John Stacey and is a good addition to the database as it is probably what people will search on first!
---
Membership
The annual membership fee is £6, payable annually on 1 April.
---
About us
Contact us - Pat Garside, Bryham House, Low Knipe, Askham, Penrith CA10 2PU. 01931 713294
Committee
President: Helen Farrow
Vice-Presidents: John Stacey, Bob Dickman
Chair: Pat Garside
Secretary: Marion Drinkwater
Treasurer: Roger Storey
Membership Secretary: Rita Jones
Programme Secretary: Lizzie Lindwall/Hazel Eccles
Ordinary members: Sarah Albion, Heather Pitt, Christine Evans, Christine Hill, Cherry Roberts
BDLHS is a member of Cumbria Local History Federation.
Shap Local History Society and other information can be found at www.shapcumbria.co.uk - click on History on menu at left.
---
Who to contact about family ancestry, records of births, deaths, etc
We are not able to assist in enquiries regarding family ancestry, records of births, deaths, etc. Our archive does not contain any such material. The only reference to individuals we hold are names who may perhaps have been mentioned in course of an interview, or any of our recent projects we have undertaken.
Tinclar's Library is sited in Bampton Grange - this is usually open the first Monday evening of every month.
Genealogy enquiries should be directed to the relevant official records office which for Bampton and the district are: